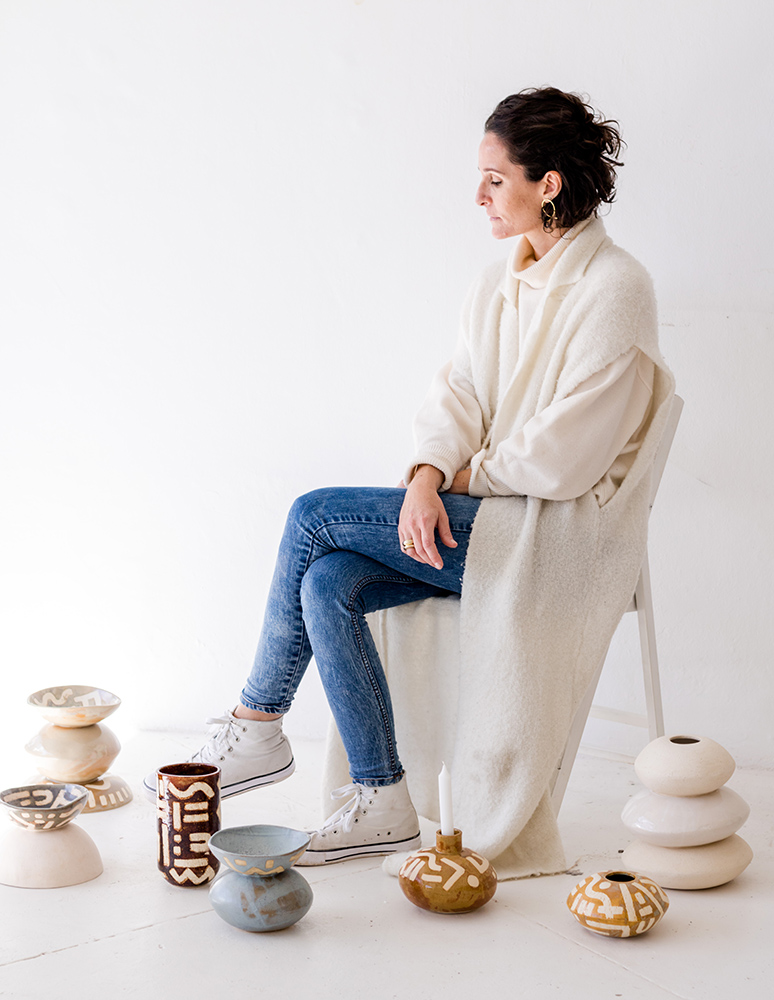 Your guide
Alexia Klompje is a ceramicist, healer and teacher committed to supporting conscious connection & creative empowerment.

Alexia has more than a decade working with clay professionally as a ceramicist under the brand Klomp Ceramics, but also as a tool to explore her own healing and transformation.
Now she shares her learnings to inspire and guide others back to their creative truths so that they too may embody the fullest expression of who they are.

What is this workshop about?
"Play is the magical portal to creativity, where anything and everything is possible. As we move from childhood to adulthood, we become more aware of the external world and start buying into belief systems around performance. This is wounding. We stop playing, start performing, and most often lose our creativity along the way. 
But in order to live our best, most fulfilled life, we need to understand and embrace our natural power to create."
Through play and clay, Alexia gently guides you back to your authentic creative self, offering you the opportunity to move through the world as an empowered creative being.
This clay workshop is not only the starting point of a powerful process of personal observation and rediscovery, but it's also a fun, easy going way to experiment with clay, while learning basic hand building techniques.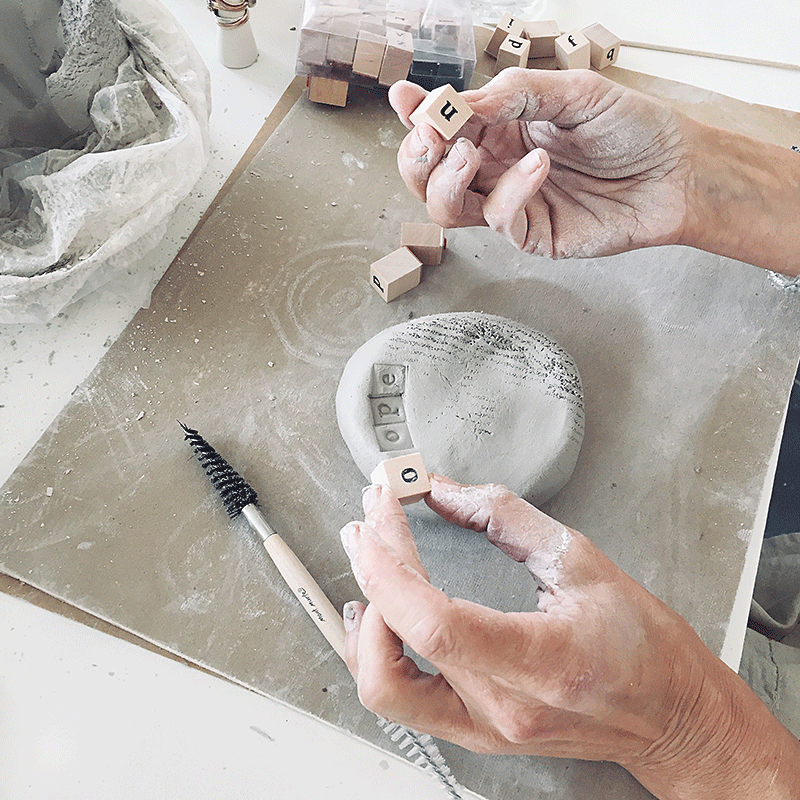 Explore your creativity
Remember how creatively free you were as a small child? This workshop offers you the opportunity to rediscover what being creatively conscious, free and empowered feels like, so that you can introduce this way of being into your every day life.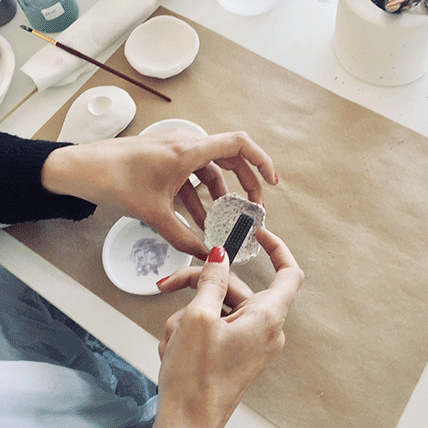 Learn basic clay techniques
No previous clay work experience? This workshop offers a fun, easy going way in which to experiment with clay play while learning basic clay hand building techniques such as coiling, pinching and surface decoration.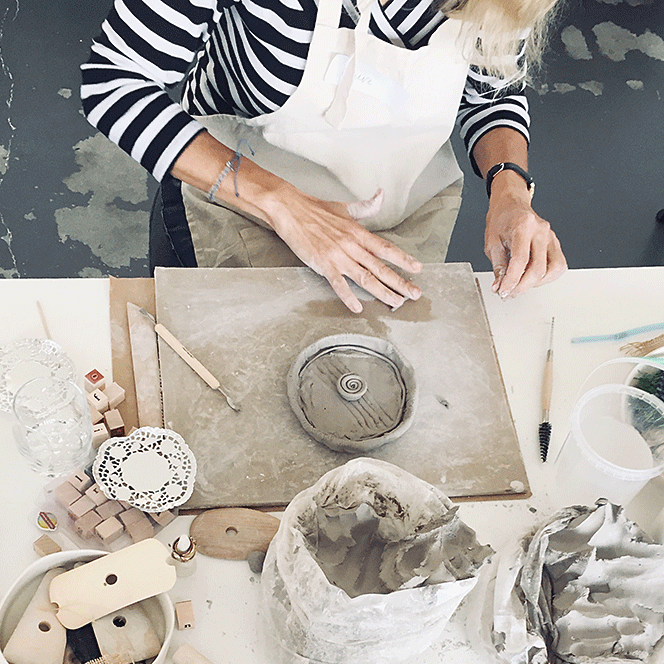 Have fun
The most important part of being creative is having fun! Play is the doorway to creativity and in this workshop we remember how to play and have fun doing so. No rules, no expectations!
What can I expect from this workshop?
Throughout the workshop we'll be focusing on going within and deprograming limiting belief systems around creativity. We remember how to create freely through clay play, using various guided meditative, memory, tactile, sensory & exploratory exercises.
This workshop is a combination of visual video lectures & lessons, guided audio meditations & exercises, and prompted journalling.
What do I need?
In the accessible "What You Need" lecture I give you a clear idea of the materials required.
Nothing fancy! Most of them can be sourced in your kitchen, kid's play room or outdoors.
The only necessary items are a bag of air drying clay, acrylic poster paints, and a few paintbrushes.
If you're located in South Africa, I also offer the option to purchase a ready-made materials hamper with your workshop enrolment that gets delivered to your door within 3-5 business days.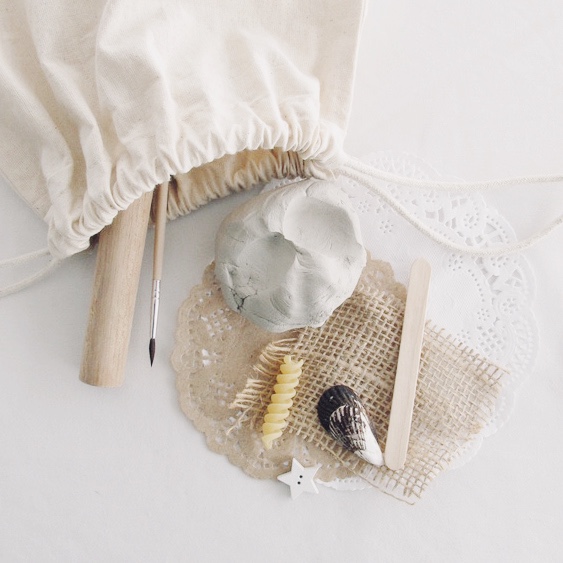 FAQ
I have no creative or clay work experience, can I still take part?
Absolutely. No previous clay experience needed. This workshop is for anyone - whether creative in the traditional sense of the word or not.
We will be using the healing medium of clay and basic clay work techniques, in order to do the real exploration which is around creative play.
When does the course start and finish?
The course starts and ends according to your time preference and pace however I definitely do recommend doing it start to finish in one uninterrupted go which totals around 3 hours.
For how long do I have access to the workshop?
Indefinitely! After enrolling you have unlimited access to the workshop for as long as you like, across any and all devices.
Purchasing the workshop as a gift for a friend? Here's how...
Purchase the workshop by using the gift recipient's email address. This allows you to make the purchase, while also enrolling the gift recipient in the course. The gift recipient will then be sent a link to confirm their account and access the class, instead of you, purchaser.
Unfortunately Teachable doesn't currently offer Gift Vouchers.
You can however purchase a Sha.woman Gift Voucher which can be used for anything through Sha.woman, except through this portal.

What people are saying
"It was phenomenal to say the least. It's opened my mind and creativity in more ways than I had expected. It was just what I needed. I can highly recommend it to anyone needing a creative boost or a meditative healing experience. Thank you!" KB
"This workshop opened my mind, expanded my understanding of self and of what it means to be creative. How to be better at introspection and how to begin to tackle mental hurdles in my journey towards being a more balanced and creative person." PT
"The workshop was heart warming, truly relaxing and fun at the same time. I never considered myself to be creative, and if you feel the same way the workshop will teach/remind you that you don't have to be a painter, sculptor or a poet to be a creative person. And it does so in a friendly, warm and non judgmental way." IL
Check your inbox to confirm your subscription