What you need
Below is a downloadable PDF checklist that you can print out and take with you on your sourcing adventures.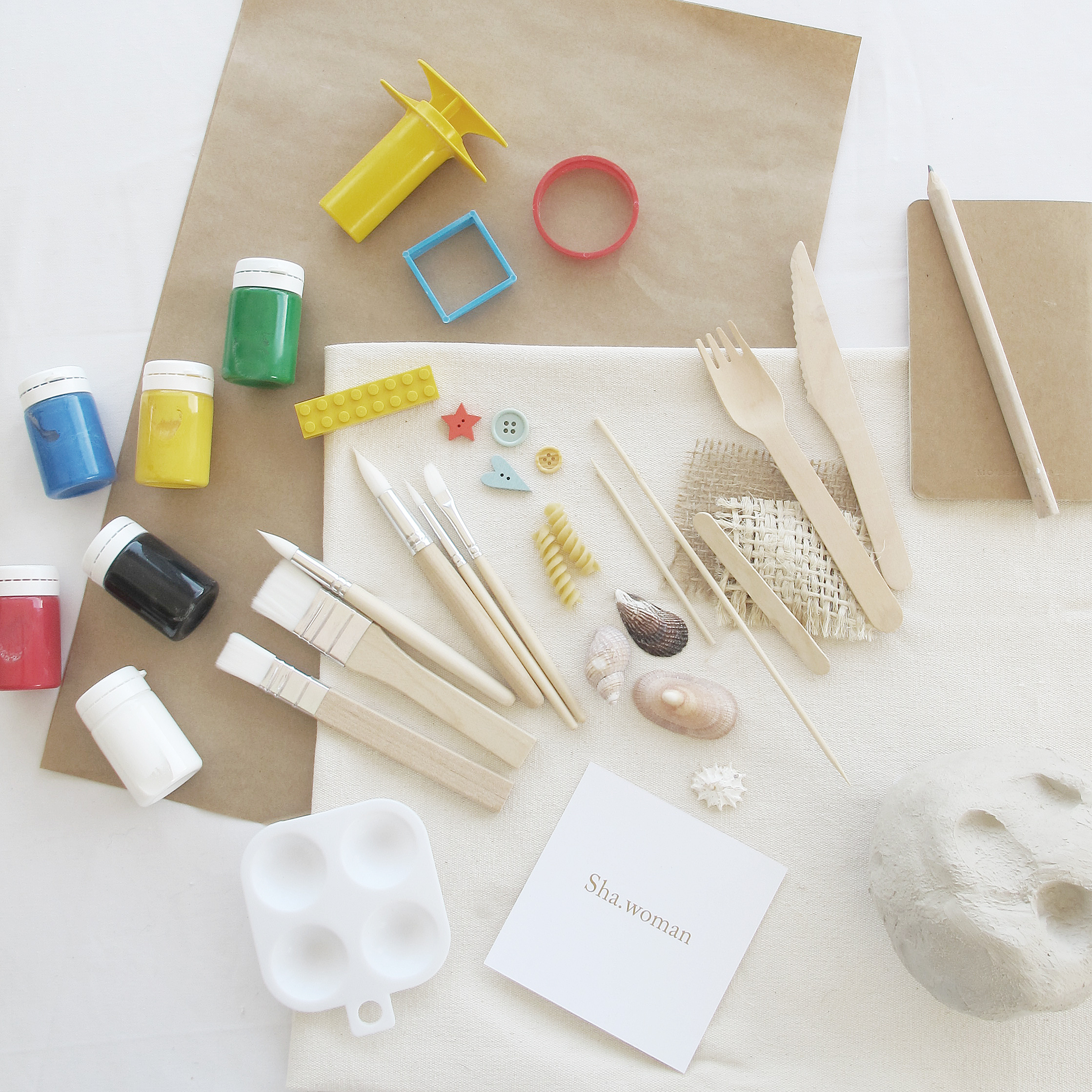 Pictured is the Sha.woman ready-made materials hamper available for order & delivery within South Africa.
All necessary items are included in the hamper, but any extras mentioned in the What You Need checklist can be sourced and added to these basic materials. (Please note some of the items in this image may differ slightly to the actual items you receive in your hamper, product availability dependent).
Complete and Continue